About
Thank you for visiting our website.
VGamer News is an online video game news blog filled with comprehensive game reviews, developer interviews, and news articles.
We bring you interviews from people who are willing to share their expertise on the game industry, and give you an inside look at who makes your favorite games.
We strive to keep you up-to-date with the latest news about what's going on in the gaming community, plus reporting a lot of fun facts about games.
Our goal is to deliver the latest news, information and trends about the gaming world, in an engaging and easy to understand way. We hope you enjoy your stay and visit often!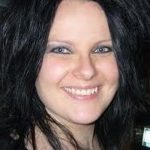 Marlene Adams, Publisher